Call Groutless Showers for All Your Flooring Needs
Bathroom floor installation is an important part of bathroom remodeling. We offer a variety of flooring options, from practical and functional to stylish and beautiful.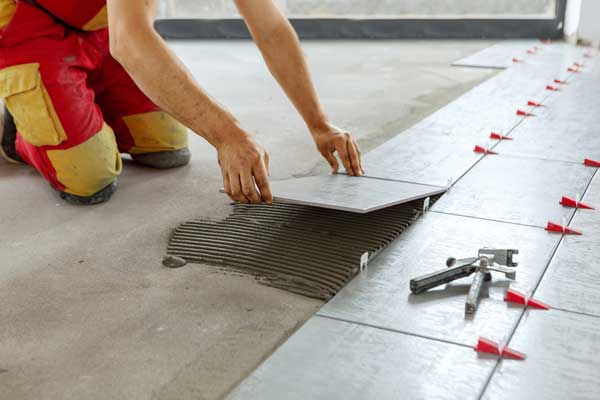 Laminate flooring is a great option if you're looking for a floor that's easy to clean. Laminate floors are durable and long-lasting, but they're also designed to be practical—you can sweep or mop them with ease. If you want something more decorative, plenty of options are also available.
Contact us today if you need assistance with bathroom floor installation, or other aspects of your bathroom remodel project.
Upgrading Your Bathroom Floors
Tired of your old bathroom floor? We can help!
Our team of experts will ensure you are satisfied with your new bathroom installation. We'll work with you to choose the right flooring for your space, including:
Laminate flooring
Tile
Stone
Ceramic tile
You'll want to carefully consider the type of flooring you'll choose for your bathroom floor installation, as this can either cost you or save you buckets in the long run. Contact our experts at Groutless Showers for knowledgeable advice on the options available to you on your bathroom reno journey.