Get a Bathroom Maintenance Subscription
Bathroom cleaning can be a hassle. With our maintenance program, you'll never have to worry about how to keep your bathroom clean and hygienic again after a bathroom remodeling.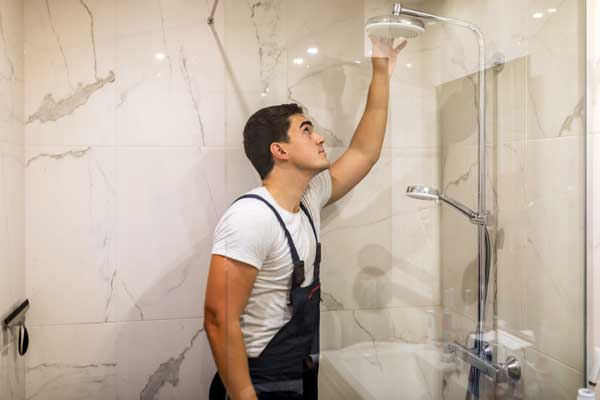 We'll take care of the dirty work:
Cleaning and maintenance of your bathroom fixtures
Removal of deposits from taps and fittings
Drain cleaning
Overall bathroom maintenance
The Maintenance Process
Our bathroom maintenance subscription service provides regular cleaning and maintenance for your bath or shower area. We'll remove any deposits from taps and fittings, clean out your drain if need be, and make sure that everything is running smoothly. We'll even help you learn how to maintain the system on your own so that you can save money in the long run.
Clean and hygienic bathrooms are important for everyone, especially those with sensitive skin or allergies. A bathroom maintenance subscription will not only see us remove soap scum, mold, mildew, and other deposits from the tiles but also clean the bathtub and washbasin, as well as any other fittings in the bathroom.
Bringing Your Bathroom Back to Life
The Bathroom Maintenance Subscription will also clean and disinfect the drains and pipes so they can flow freely. If you have any questions about our bathroom remodeling and maintenance services, please feel free to contact us via our website or phone number listed below.
Our experts will arrive at your home or office to clean and maintain your bathroom in the most hygienic way possible. Our team is friendly and professional, so you can trust them with your most intimate spaces.
Give us a call at (440) 468-2225 today!