The Bathroom Remodeling Specialists
Your bathroom is more than a place to brush your teeth and take a shower. It's an expression of who you are.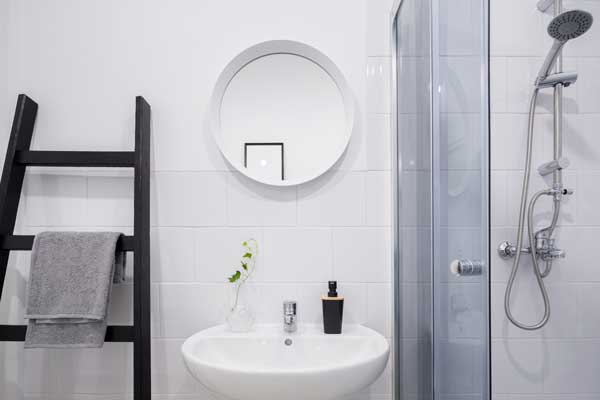 However you choose to do your bathroom remodeling should reflect your personal style, design sensibilities, and even your sense of humor—and it's also the first thing people notice when they enter your home. That's why bathroom remodeling experts say it's one of the best places to start when updating or upgrading your home or apartment.
When you're remodeling your bathroom, think about what elements matter most to you. Are you looking for a modern look? Do you want to update your fixtures? Or would you rather create a space that reflects your personal style?
If you want a more traditional feel, consider replacing tile with wood flooring or adding crown molding around the ceiling perimeter. To create a more modern look, you can consider installing bright white subway tiles or glass shower doors instead of traditional shower curtains. Whatever your preference, our specialists will see to your needs!
To Remodel or Not to Remodel
Your bathroom is often the most personal room in your home. It's where you get ready for work, relax and unwind after a long day, and find peace and quiet to escape from the world.
Remodeling your bathroom is one of the best ways to make your home feel like a brand-new place, and it's also one of the most cost-effective ways to increase the value of your property.
Choosing the Right Bathroom for Your Needs
Once you know what kind of style is right for you, do some research. Check out some local showrooms and get an idea of what different options look like and how much they cost. Consider budgeting for more than just fixtures, as aesthetics will also take a big chunk of your budget.
Whatever the case, we'll work closely with you to decide on your dream bathroom aesthetic. Don't hesitate to give your bathroom a facelift—give us a call today!