Restoring Your Grout Back to Life
You've got a beautiful bathroom and want it to look brand new—we get it!
Grout restoration is the answer.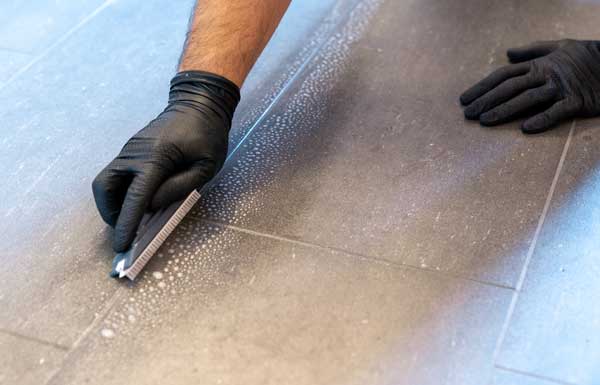 Our process is simple: we use a set of special tools to clean out your grout lines and seal them with a protective coating that makes them look new. You'll get a clean aesthetic that will make your bathroom feel like it's just been renovated!
The Grout Restoration Process
Are you tired of the old grout lines in your bathroom?
We understand. Grout is the unsung hero of tile work, but it doesn't have to be a thing that makes your bathroom look old and dingy.
Tile grout restoration is a great way to make your bathroom look brand new. At Groutless Showers, we're committed to offering you the best tile grout restoration services in town, and we'll work with you to create an affordable plan that gets the job done right.
When it comes to tile restoration, our team of experts will:
Remove the old grout
Clean out all dirt and mildew from the tiles
Fill in any missing space with matching color
Apply new grout in between each tile and allow it time to dry before sealing it in with a final layer of sealant
Breathe New Life Into Your Bathroom
You love your bathroom, but do you love it enough to make it look brand new again?
If you're ready to give your bathroom a makeover, we can help. We offer grout restoration and bathroom remodeling services that will make your bathroom look like it's straight out of a magazine.
Our technicians have years of experience working with tile and grout, so they know exactly how to restore your tile grout to its original color and texture. You'll be amazed at the difference—and your bathroom will look beautiful again.
Give us a call today!