Experts in Bathroom Vanity Installation
Vanity installation is one of our specialties at Groutless Showers. We've been installing vanities as part of our bathroom remodeling services since we opened our doors to the Ohio public, and we've learned a thing or two about it along the way.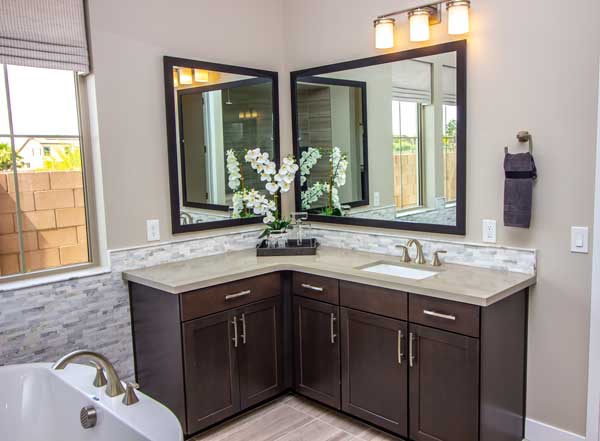 We know that having a vanity in your bathroom is more than just a way to keep your toiletries organized. It's an opportunity to make your bathroom more beautiful, comfortable, and functional. It's also a chance to improve your self-grooming and appearance in front of the mirror—and who doesn't want that?
Upgrading from a Bathtub to a Shower
You can't have a vanity without a mirror. This goes hand in hand with your sink. When we talk vanity installations, we're not just talking about the literal components of your bathroom remodeling—we're talking about your bathroom's look and feel.
If you're looking for a way to make your bathroom feel more like an oasis, look no further than our vanity installation services. You'll be able to get everything you need done in one place: we'll supply and install the parts required for your new vanity and then give you advice on how best to use them to create a functional space that looks great and makes you feel great when you're using it.
Here at Groutless Showers, we know how important it is that your bathroom looks good. That's why we specialize in helping people create bathrooms that are as beautiful as they are functional and reflect their personal style—and why we do it with such care and attention to detail. We want every customer who walks through our doors to leave feeling confident about their new look and excited about how it will improve their day-to-day life!
Give us a call at (440) 468-2225 today to bring your vision to life!