The Bathtub Replacement Guys
Bathtub replacement is a big decision—and one that you don't want to rush.
When choosing a new bathtub, there are several factors to consider. The first thing to do is decide what kind of material you want: cast iron, acrylic, or fiberglass. Each material has its own pros and cons, but they all have one thing in common: they're easy to install.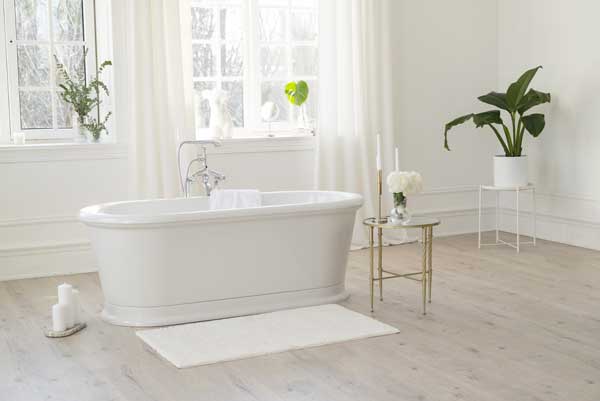 Next, you'll need to consider the size of your new tub. If it's going in an old space that had a smaller tub before, will it fit? Will it be too large? You may also need to think about weight—if it's too heavy, it might not be able to support itself properly. Finally, you'll need to ensure your plumbing can handle the job—and if not, how much will it cost?
Suppose your plumbing is incompatible with your new bathtub. In that case, installing another line of plumbing can be costly and time-consuming.
And even then, our dedicated experts will recommend the best course of action to help you realize your vision for your bathroom oasis.
Choosing the Ideal Material for Your Bathtub Replacement
First and foremost, you want to ensure that your new bathtub's material will be compatible and functional with the rest of your bathroom. For instance, if you have tile or stone floors, you'll want to look for a tub made of similar material or at least one that looks similar. If you have an old tub made of cast iron, you'll want to find one made of porcelain or fiberglass.
Replacing a bathtub is no easy feat; this is why we look forward to easing your burden. At Groutless Showers, every project is close to our hearts, and we handle all our clients on a personal level.
Contact us today at (440) 468-2225 to get the ball rolling on your next bathroom project!